John Herr Bailey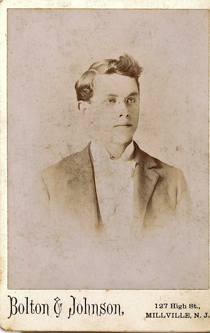 The oldest child of Enos and Mary Bailey, John Herr Bailey was born in Baileytown in 1876. Elizabeth Lake Trout, who became his wife in 1898, was born 1881 in Baileytown. He built their home with his own hands, and five of their eight children were born there.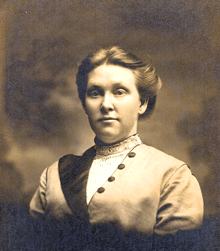 John was a man of enterprise. He established a steam sawmill in Baileytown. Elizabeth would operate the log saw while her husband and her brother, John Trout, made crates. Their oldest daughter remembers her mother setting the youngest children on a sawdust pile while she fired the boiler. As the business grew and workers were needed, John hired mostly Bailey relatives. John and Elizabeth also ran a small store out of this location.

Their daughter Verna related how a traveling salesman by the name of Mr. Schaeffer of Millville used to come through Baileytown going house to house with new clothing to sell. This was a big occasion for the residents of rural Baileytown, and she recalled, "We used to gather around that darned thing and see if there wasn't something we'd like to have."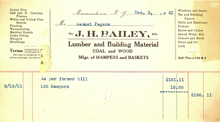 In 1911 John moved his family to a new home in Mauricetown, NJ. All of the lumber for this home was cut at his Baileytown sawmill. He expanded his basket business at the Mauricetown homestead and eventually moved it to a larger facility in Millville. There is a great deal of information about this at http://jerseypackage.com/.